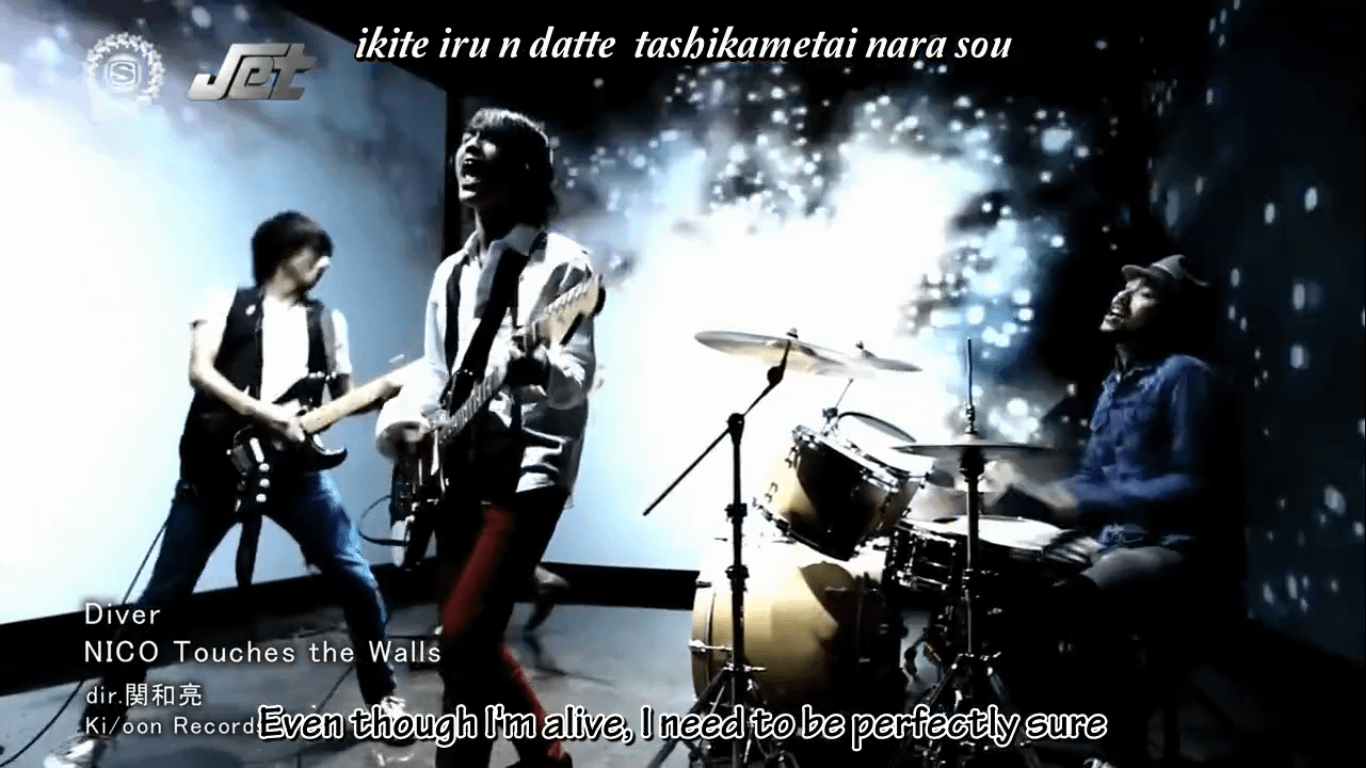 NICO Touches the Walls
Was a Japanese rock band formed in 2004. The band members are: Mitsumura Tatsuya, Sakakura Shingo, Furumura Daisuke & Tsushima Shotaro. In the same year, they won the Lotte Prize at the Yamaha Teen Music Festival. Rising quickly, they signed to "Senha & Co." before signing to Sony Music Japan's Ki/oon Records in 2007. Their debut single, in a major label, "Yoru no Hate", was released in February 2008.

Along the career, the band has contributed to anime with their songs, such as "Mashi Mashi" being the ending theme for the 3rd season of "Haikyuu!!". "Broken Youth", "Diver", and "Niwaka Ame ni Mo Makezu", featured in Naruto: Shippuden; their hit single "Hologram" chosen as opening theme for Fullmetal Alchemist: Brotherhood, as many others.

In November 2019, the band announced that they were disbanding after 15 years.
DOWNLOAD :
Artist : NICO Touches the Walls
Title : Diver
Release : 12 January 2011
Label : Ki/oon Records
Lyric : Animelyrics.com
Translation : Animelyrics.com
Theme Song : Ost. Naruto Shippuden
---
WATCH NOW :
Note : This video only compatible for Google Chrome browser