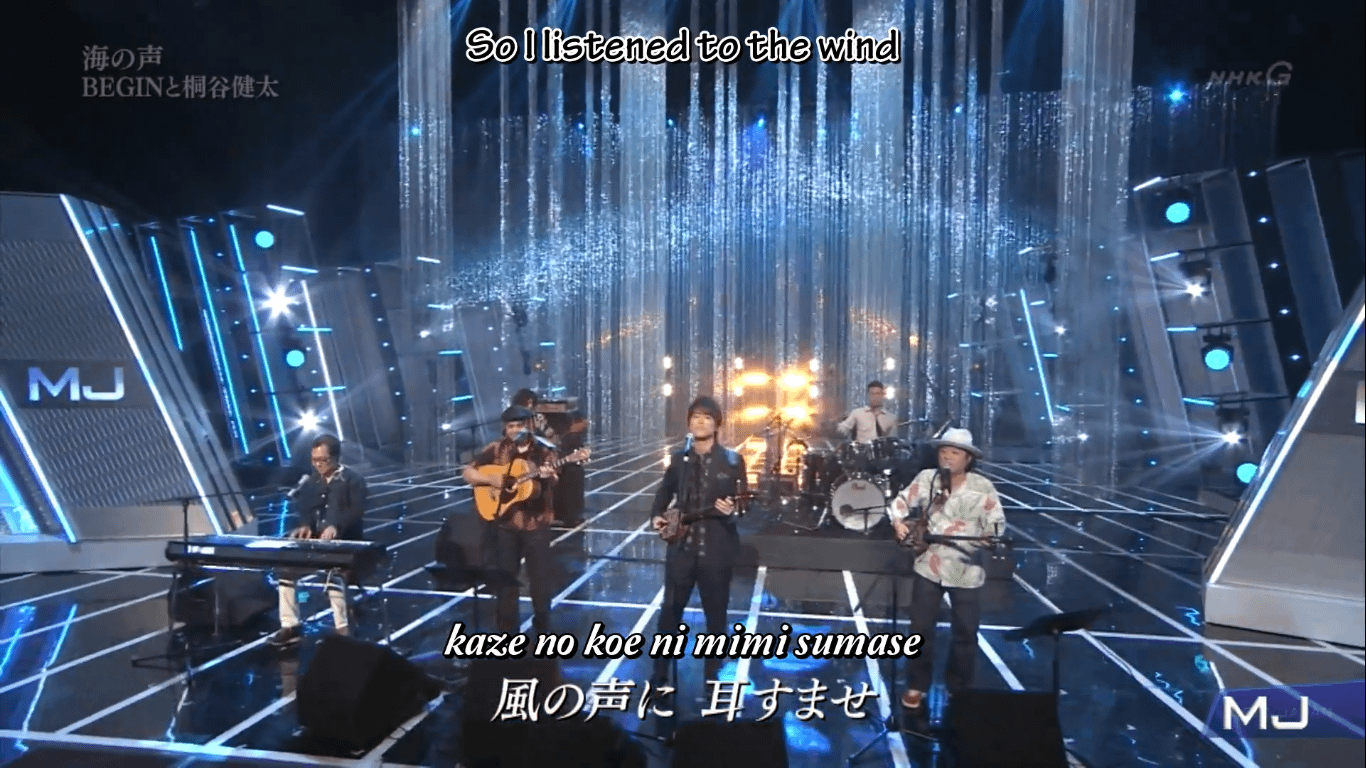 Kenta Kiritani (桐谷 健太)
(Born February 4, 1980) is a Japanese actor and singer. He was born in Kita-ku, Osaka.


BEGIN (ビギン)
Is a Japanese pop rock group from Ishigaki Island in the Yaeyama Islands of Okinawa Prefecture, Japan. Their sound contains many elements of traditional Okinawan music, and prominently features the sanshin.
WATCH NOW :
Note : This video only compatible for Google Chrome browser